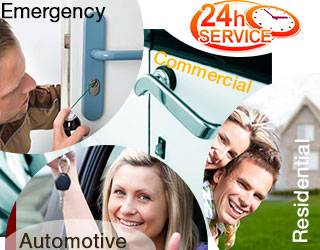 Locks may have been introduced a decade ago, but they are still used extensively by a large number of households today. Apart from technological advancements, conventional locks and keys are also made good use of by the house owners to secure their home, warehouse, garage, car, etc. With the crime rate spiking with every passing day, it becomes crucial to put our personal safety at first and think about appropriate security measures to tackle any intrusion. With the advancement in technology, the burglars and thieves are also adapting new methods to fight new security systems and execute burglaries. And it is not just about thieves but also sometimes, we tend to forget or lose our home keys, get locked out of our own house or can also face security system malfunction. In such cases, a professional and trained locksmith is required who knows how to get you out of this situation. Bothell Locksmith Store is a leader in providing best locksmiths in Bothell,with quality of services so good, that you will not stop bragging about it. Our locksmith services range from offering residential, automotive, as well as commercial locksmith assistance to everyone. Our team of locksmiths in Bothell WA can solve even the most sophisticated lock problem with ease.
So, do you want to be sure about your safety? Do you want to have a double check on your locks and keys? Do you want someone to help you during your lockout emergency? Then fret not, as Bothell Locksmith Store offers services to satisfy every need. Call us on 425-201-4129 today to know more about our services.
What sets us apart?
There are a lot or locksmith service providers in the entirety of Bothell. However, finding one who is capable of solving all your locksmith queries is really difficult. There are firms who are in this industry just for the sake of doing business, and they do not really care about their customers. At Bothell Locksmith Store, we don't believe in profiting more whilst losing our customers trust. We have maintained a perfect balance between the two and that is the reason why we are the must-go locksmith in Bothell.
We began our venture a decade ago, when all the firms working in this industry were offering services which were not up to the mark. These same firms were also charging the customers heavily which we thought should never be the case. The quality of services you provide should always judge what you should and should not charge. Bothell Locksmith Store began with an aim to provide best services at affordable rates. We understood the need of the customer and have curated our services accordingly.
Doesn't matter if you are stuck outside your home, or have forgotten your car keys inside the car, we can assist you every time without drilling a hole in your pocket. Along with providing emergency services, we can also help our customers in making the right decision when they want to upgrade their residential or commercial locking systems. Bothell Locksmith Store can also make duplicate keys for your car or home on the spot, and can also fix programming issues with your car transponder keys. Basically, we can do more than what regular locksmith service providers do, with an added benefit of good quality of service and affordable pricing.
Fast Response Time
During a lockout emergency, the customer hates waiting for long and we understand this completely. This is the reason why, our locksmiths are trained to reach you within 30 minutes after receiving your distress call. Our locksmiths are never delayed and are always on time. Whether you have lost your keys at the middle of the night, or you are stranded near a deserted gas station in your career, our locksmith services can reach you in no time. We also have various mobile vans on the roads of Bothell to make sure every lockout emergency is assisted quickly without taking much time.
Extensive Training
Handling present day locking systems is not an easy job and thus, we have on board with us, the most skilled locksmiths you will find in the entirety of Bothell. Our locksmiths in Bothell are capable of handling locks with sophisticated mechanism and can fix it with ease. We hire candidates with potential and they undergo a fully detailed and structured training from us to become the best locksmiths in Bothell WA. Our training not only gives them the technical skills they need as a locksmith, but also teach them the soft skills which are crucial for a professional. This is the reason why, in the cases of emergency lockout, our locksmiths can also provide emotional support to the customers by talking to them so that they do not worry about the issue anymore.
Remote Locations
Often times, vehicles break down at a location which is near impossible to service. However, if you run into an automotive lockout emergency in or around Bothell, then fret not as you can always rely on Bothell Locksmith Store to come and help you. If you are in the service zone decided by us (which covers a large area), then be sure that one of our executives will reach out to you to solve all your lock and key issues.
Our Services
Providing the best locksmiths in Bothell, Bothell Locksmith Store offers a variety of services which makes us a brand to trust. Following are some of the services we provide assistance with:
​A majority of calls that we receive are from car owners who have either locked themselves out of their car, or have broken the keys inside the car ignition. Whatever the case may be, Bothell Locksmith Store is always there to assist you in case of an automotive lockout emergency. Our locksmiths are well-trained to handle all the issues related to automotives and can provide on spot assistance. If your car's trunk is jammed, or the transponder key is not working, or maybe you want to rekey the locks of a second hand car you just bought, Bothell Locksmith Store has solution for every problem. Just call us on 425-201-4129 and our experts will personally guide you through everything.
​Home locks have to be secured and must blend in well with the decor, too. If you want a firm that provides locking solutions which are secure enough to keep any intruder away, hire Bothell Locksmith Store to give exactly what you want. We are the leaders in providing residential locksmith assistance to all the house owners who want their home, garage, warehouse, etc. to be secure and safe. Our locksmiths in Bothell will make sure all your residential locksmith problems are resolved in no time.
​While home locks bears less sophistication and complexity, commercial locking systems are on the complete opposite side. Commercial locking mechanisms have to be secure enough for a business to run without worrying about the security of their organization. If you are a business dealing with sensitive customer data, you definitely don't want to compromise with the quality of your locking system. And so, it becomes crucial to not trust amateurs for this job. Bothell Locksmith Store has a proven history in installing and maintaining locking systems for businesses, backed by the positive reviews we have received. We execute all our locksmith tasks in the night thereby never disturbing the productive hours. Choose us to experience what good quality service looks like.
​Lockout emergencies don't knock and come. They barge in your life when you expect them the least. However, you don't have to panic. Bothell Locksmith Store can provide the best assistance in cases of a lockout emergency. We excel in providing late night assistance to any of your lockout case, or even if you have locked your car keys inside the car, you can count on us. Just call us anytime and we will be happy to assist you.
We may not realize this, but locksmiths are an important part of our daily hustles and bustles of life. We need them at times when it is the matter of our personal security. Bothell Locksmith Store has been a leading locksmith in Bothell WA, and we have always impressed our customers with excellent services and professional and well trained staff. Call us now on 425-201-4129 to know more about us!
Don't settle for less, when you can have the best in Bothell, WA area. Get in touch with us today for a wide range of lock & key solutions.
We Provide Locksmiths in the following zip codes.